Mounting a brake hub using tie-warps isn't the brightest of ideas. So it needed a permanent solution.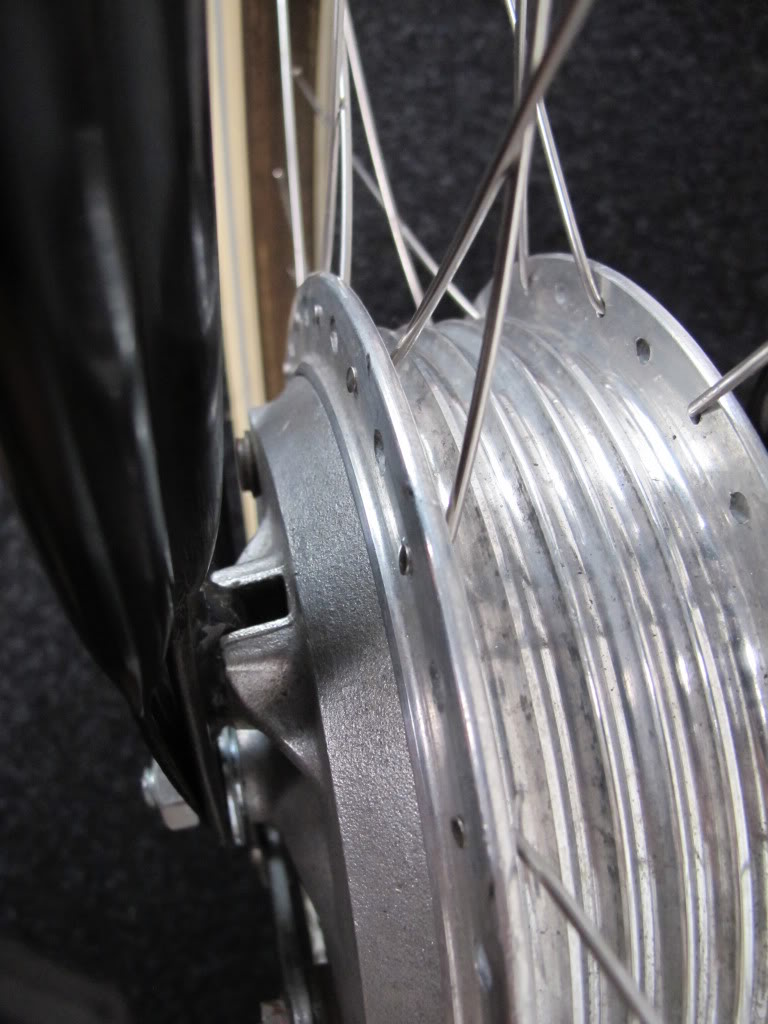 Ground down a piece of square iron and welded it to the springer fork. This holds the brake backing plate in place.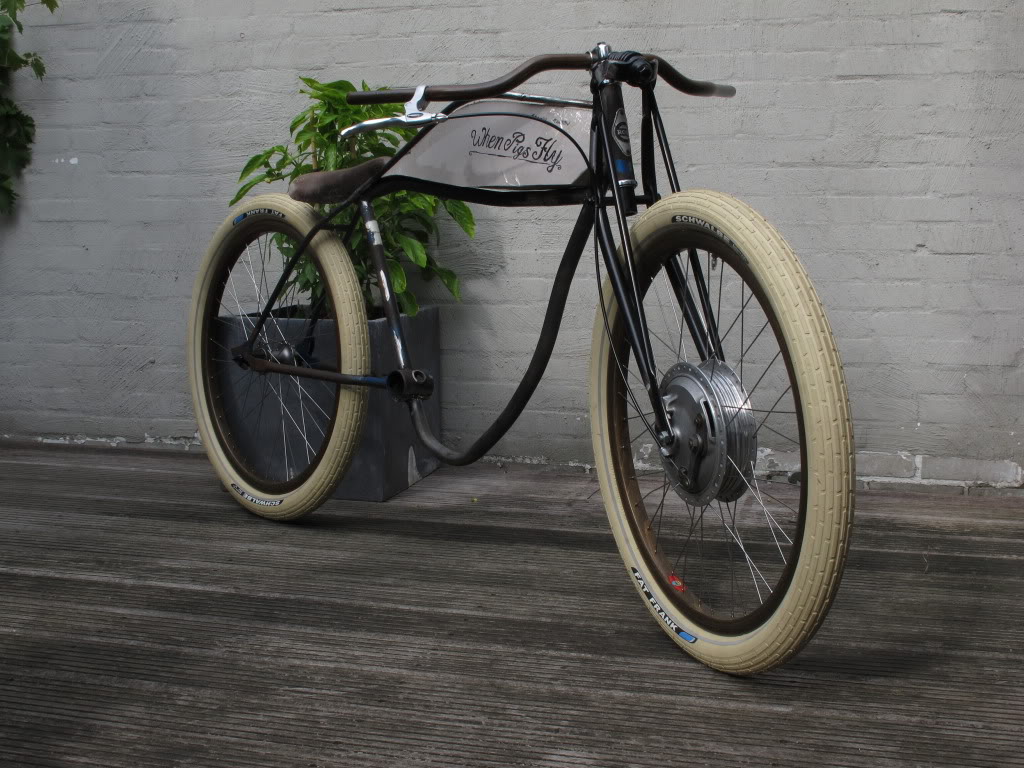 Made a new tank and temporarily fixed the front brake. Also made a horizontal seat stem.