I have made a video about When Pigs Fly and put it on YouTube
Enjoy 🙂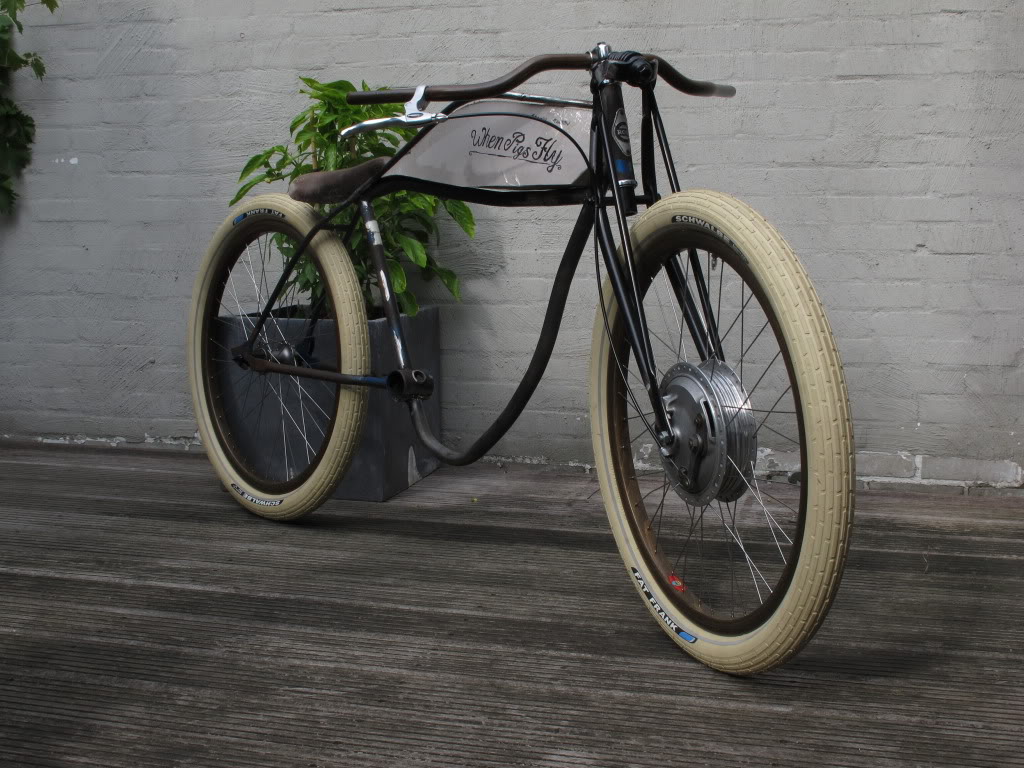 Is it a good idea to stick weld an old bicycle frame..? Hell no!!
Is it doable to hack, cut and weld your own bike..? Maybe?
Is the frame still straight..? Hell no!! (wasn't to start out with)
Is it legal..? Hell no!!
Is it in need of a rear break..? Probably
Is it save..? Hello no!!
Is it running?.. Hell yes!!
Is it fun?.. HELL YES!!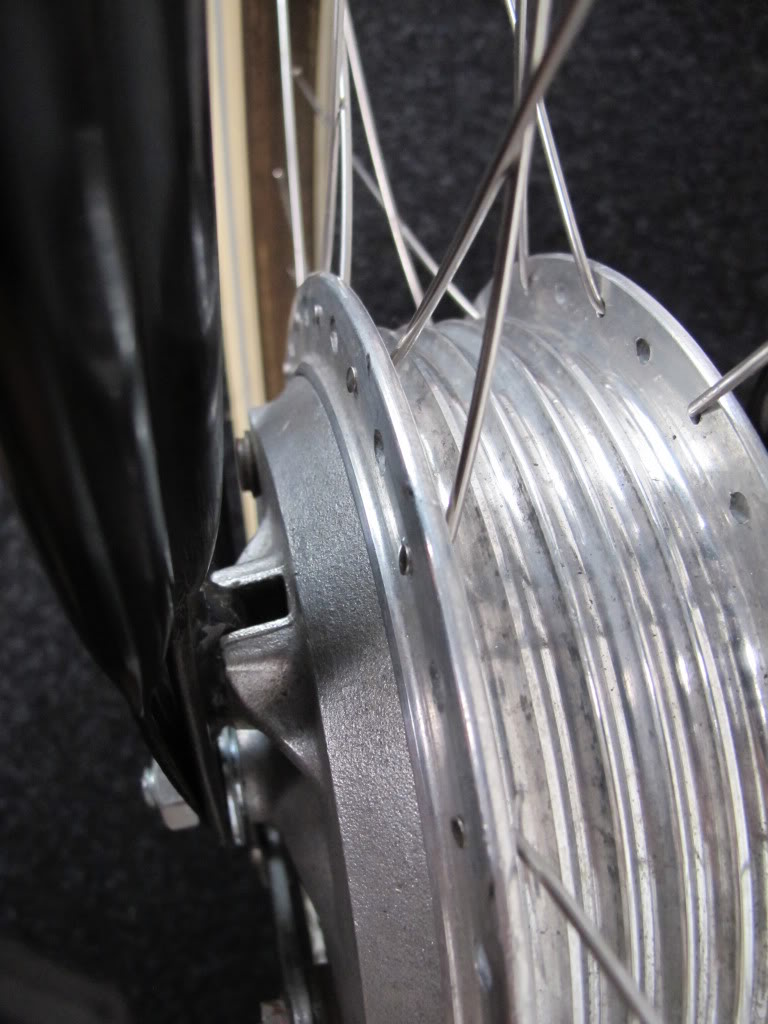 Mounting a brake hub using tie-warps isn't the brightest of ideas. So it needed a permanent solution.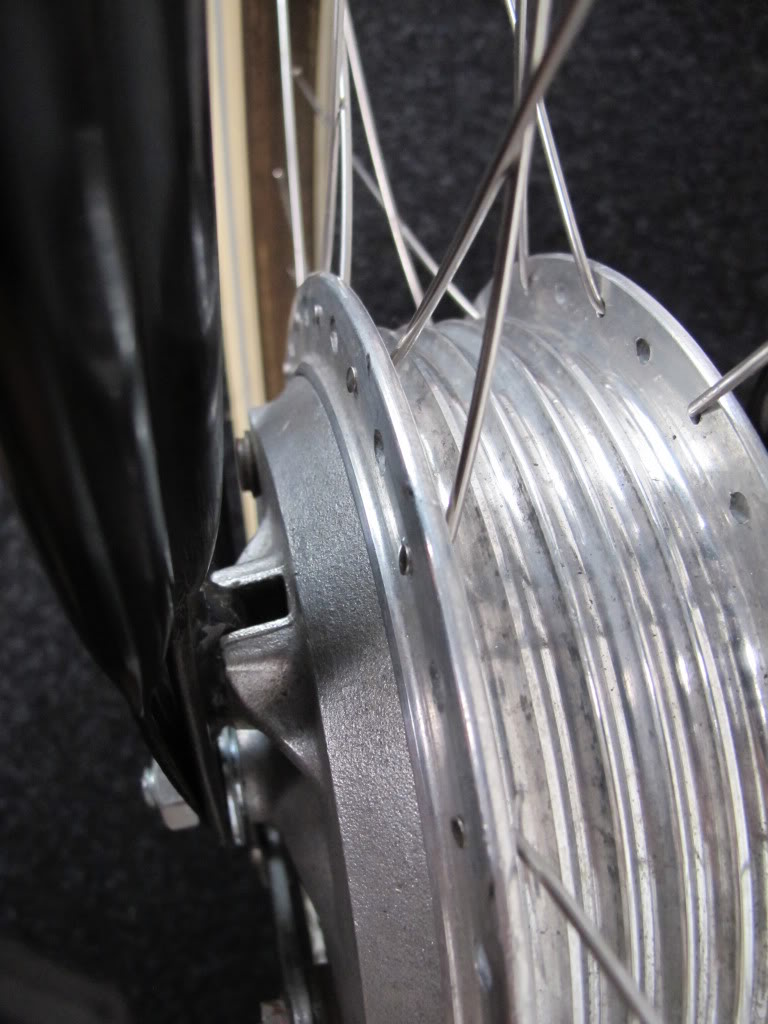 Ground down a piece of square iron and welded it to the springer fork. This holds the brake backing plate in place.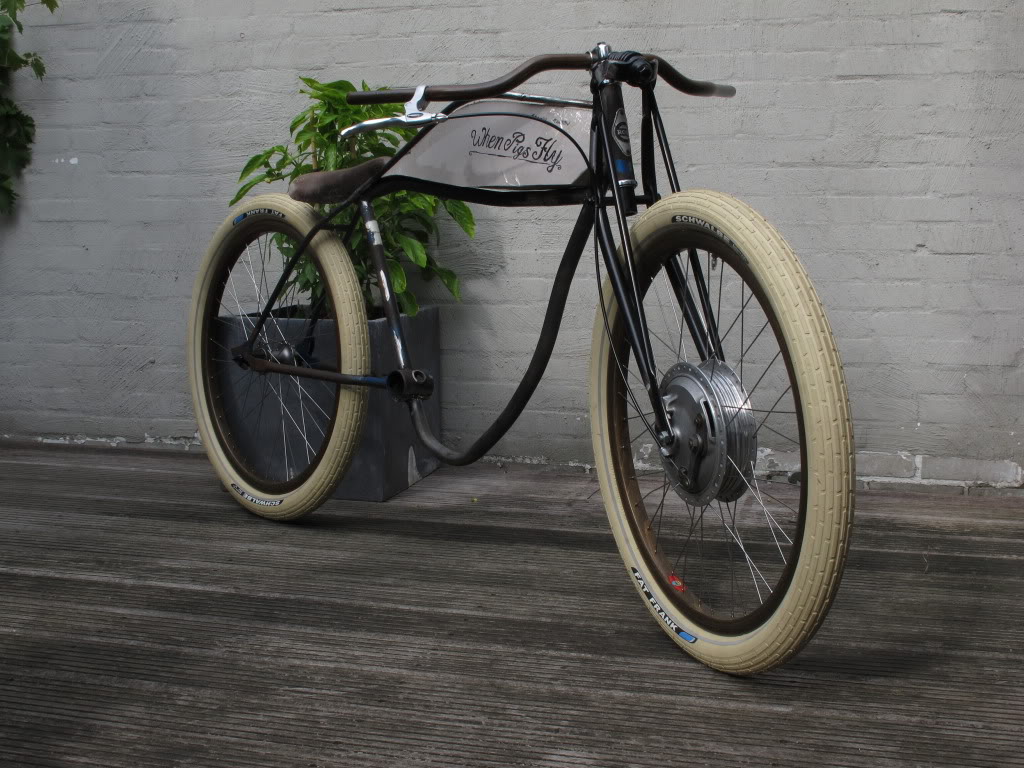 Made a new tank and temporarily fixed the front brake. Also made a horizontal seat stem.